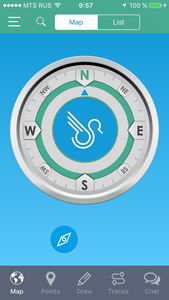 What Do You Do If You Get Hurt or Lost on a Duck Hunting Trip?
Before you head out to the great outdoors for a hunting trip, it's important to have a good, solid plan for what to do if something goes wrong. While the chances of getting lost or hurt are minimal if you follow all of the proper safety protocols for hunting, the unexpected can still happen. That's why every good duck hunter has a plan of action for any kind of emergency that could happen during a hunting trip.
Set a Check-In Time
Especially if you're going duck hunting alone, but even if you're with a buddy, it's a good idea to set a check-in time with a friend or family member. Basically, you're going to be out in the woods for several hours at least each day that you're on your hunting trip, and you may not be able to call to check in while you're in your blind, calling for ducks. However, you can set a time when you know that you'll be back to your vehicle and able to call. If you know that you're going to be done with your duck hunt and back to your truck no later than 7:00 PM, make that your check-in time. Call your emergency contact person by then, and they'll know that if you don't get in touch that it's time to start calling the proper authorities to start searching for you.
Take Care of Immediate First Aid Needs
If you're hurt, you'll need to do whatever you can to take care of your immediate first aid needs. This means taking a first aid kit with you, complete with extra bandages, a means to clean wounds, disinfectants, and a tourniquet if you're bleeding badly. Also, we recommend taking a class on administering emergency first aid, as well as how to use a tourniquet. One of these could save your life, but it can be dangerous to use if you aren't careful.
Stay Where You Are
If you're lost, don't wander around trying to find your bearings. If you've set a check-in time and failed to check in, then you can be sure that searchers are out looking for you. You don't want to wander away from them by accident. On that note, though, a lot of hunters are downloading duck hunting apps like Duckr to avoid getting lost, especially in the dark.
Duckr IOS
lets you set digital breadcrumbs so that you can find your blind, get back to your vehicle, and avoid getting lost, even when it's pitch black outside.
Send an SOS
Of course, in an emergency, you might not have time to wait for someone to come looking for you after they've realized that you didn't check in on time. In these cases, you can call on
Duckr's SOS
, as well. The duck hunting app has an SOS feature that will let authorities know that you're in trouble and need a rescue. With a solid plan and some help from your duck hunting app, you can get help in even the worst scenarios on a duck hunt. Make your plan and download
Duckr Android
today to stay safe on your next duck hunt.
---