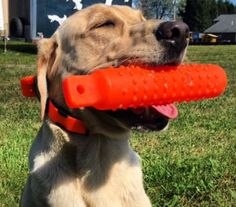 Waterfowl Festivals: A Nationwide Celebration
For those who are passionate about duck hunting, getting to know fellow enthusiasts, discovering the latest in hunting gear, and being part of the effort to preserve cherished hunting grounds for future generations is paramount. One of the best ways to engage in all these activities is by attending a waterfowl festival. The US, with its expansive landscapes and rich hunting tradition, offers numerous such festivals across the country.
Morro Bay Winter Bird Festival
Held every January over the Martin Luther King weekend, the Morro Bay Winter Bird Festival in California attracts more than 450 bird lovers. Though not strictly for duck hunting, this festival provides an opportunity to observe over 200 species of birds, making it an exciting event for both hunters and bird watchers.
The Waterfowl Festival
Every November, Maryland hosts the Waterfowl Festival, a haven for duck hunting aficionados. Attendees from across the nation gather here for various activities, including educational seminars, calling contests, and of course, indulging in delectable food.
Duck Festival
The World's Championship Duck Calling Contest & Wings Over the Prairie Festival, commonly referred to as the Duck Festival, is an iconic event held in Stuttgart, Arkansas. With a legacy spanning over 80 years, the festival, held each November, boasts events such as the Queen Mallard and Junior Queen Mallard pageants, youth duck calling contests, and an array of other engaging activities. Those confident in their calling skills can participate in the Arkansas State Qualifying Duck Calling Contest.
World's Hunting & Wildlife Expo
Bass Pro Shop at the Pyramid in Memphis, Tennessee, hosts the World's Hunting & Wildlife Expo. Although not exclusively a duck hunting festival, the expo promises an enthralling experience with its range of duck gear displays, the exciting "Duck Dash" 5K, appearances by outdoor celebrities, and live entertainment.
Pacific Flyway Decoy Association Waterfowl Festival
Another notable mention is the Pacific Flyway Decoy Association Waterfowl Festival in California. This festival celebrates the rich waterfowl hunting heritage and is a treat for art lovers. From decoy carving contests to hunting gear exhibitions, the event offers a unique blend of art and hunting culture.
Great Lakes Waterfowl Festival
The Great Lakes region, known for its migratory bird population, hosts the Great Lakes Waterfowl Festival. This event is a magnet for waterfowl enthusiasts, offering duck calling workshops, decoy contests, and an engaging platform for hunters to share stories and tips.
Final Thoughts
Whether you're a seasoned hunter, a bird watching enthusiast, or someone new to the world of waterfowl, these festivals offer something for everyone. Not only do they provide a platform to learn and share, but they also emphasize the importance of conservation and sustainable hunting practices.
Sources:
---